Description
The patented Welch Allyn Coaxial Vision System facilitates ophthalmoscopy by enabling easier entry into the eye, a larger field of view, and reduced glare compared to standard ophthalmoscopes.
Halogen HPX lamp illumination for true tissue color
18 unique aperture/filter combinations for greater versatility
Polarizing filter virtually eliminates corneal reflection
Detect corneal abrasions with the cobalt blue filter
Compatible with all existing Welch Allyn 3.5 V power sources
Look for the traditional "flat-top" design you've come to trust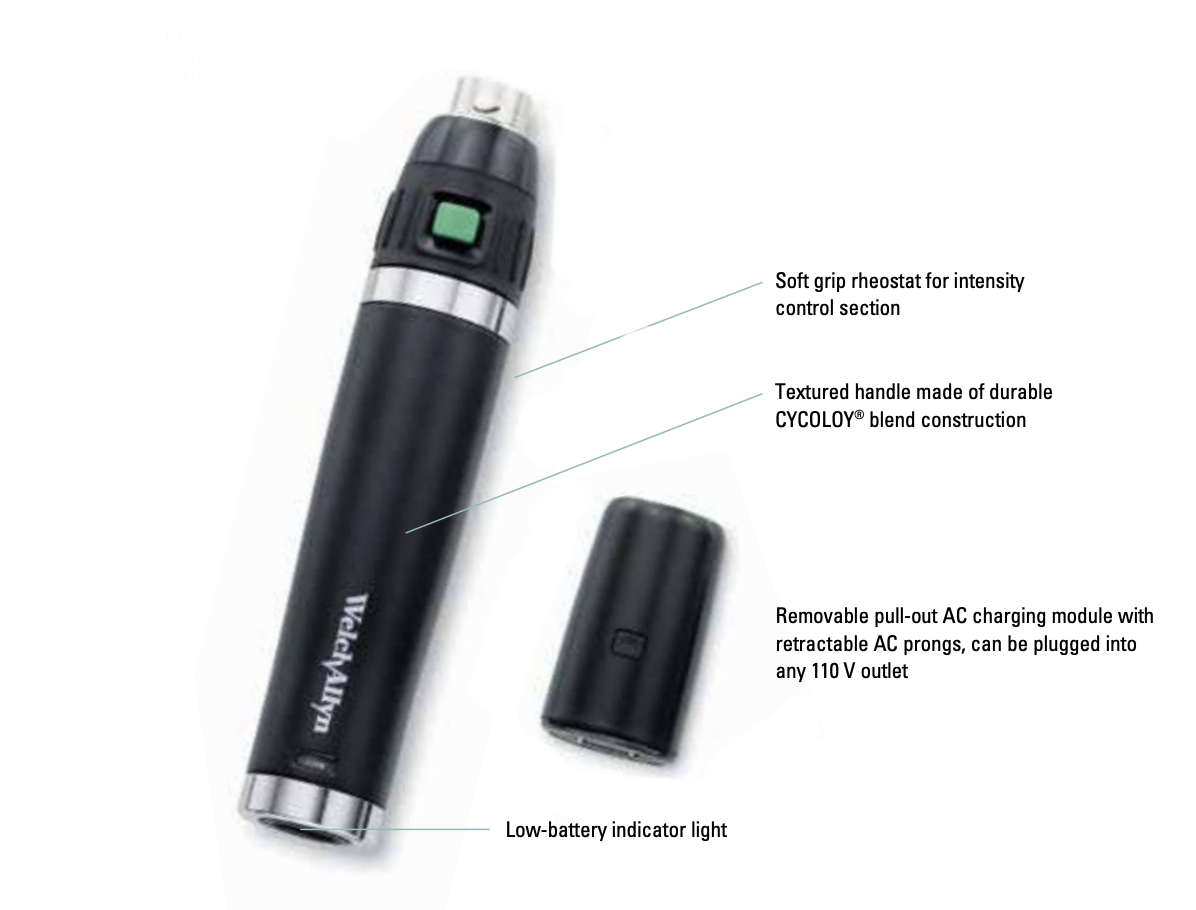 *This handle is not included 
This instrument handle is half the weight and twice as long-lasting than a standard 60-minute handle, and features an ergonomic design for more comfortable use and a better fit in your hand. The handle is made of sturdy CYCOLOY engineering resin and features a low-battery indicator. This handle is supplied with a rechargeable lithium-ion battery, which has a 120 minute on-time life.
The Welch Allyn 11610 utilizes a 3.5V Halogen bulb.
The 11610 is compatible with handle 71000-A. Model 11610 is a 3.5V ophthalmoscope and is compatible for all other Welch Allyn 3.5V handles (71000-A, 71000-C, 71900, and 71670).